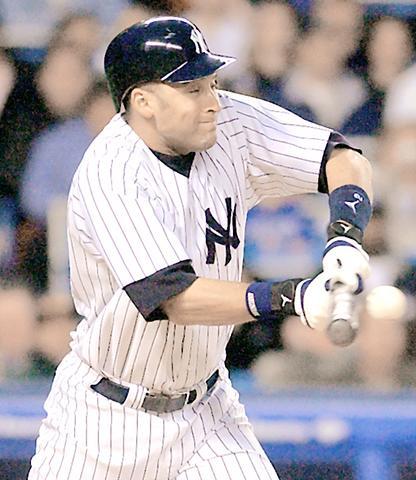 Love that Sac Bunt!



Much like

Grover Cleveland

was elected to two non-consecutive presidential terms,

Miguel Cairo will be back in 2006

for a second term in the Yankees' infield. Cairo and the Yanks have come to terms on a deal that will net Cairo

one million dollars for one season of utility duties

.

In the Bronx in 2004, Cairo had one of the

best seasons of his career

. He hit .292, his OPS was .763, and hit a career-high six home runs. The Yankees would have re-signed him for the 2005 season, but decided to go with Tony Wommack due to his cheaper asking price. Of course, we all know how poor Tony worked out…but if Cairo had been re-signed back then, Cano would most likely not be with us!

Last year with the Mets Cairo's performance was a far cry from his 2004 season. He hit .251 in 100 games and his OPB was a sorry .296. These numbers do invoke a bit of fear in Yankees fans, but I do anticipate him to do better in the upcoming season. He seems to do well in Yankee Stadium -

he was a tough out for opposing pitchers

- and acting as a utility infielder instead of the everyday second baseman should increase his chances for success in 2006.