Heroes (Advertisers)
Purchase the best NY Yankees Game Tickets from Ticket Brokers Vivid Seats which include NY Giants Tickets, New York Mets Tickets, Knicks NBA Tickets, Rangers Hockey Tickets, Islanders Tickets, Jersey Boys Tickets, , Madison Square Garden Event Tickets New Jersey NBA Nets Tickets and Devils NHL Games .

---
Find New York Yankees tickets and other hot MLB tickets at CTC! We carry Cardinals baseball tickets, Red Sox tickets in Boston, Detroit Tigers tickets, Dodgers tickets and World Series tickets as well as New York Giants tickets and hot show tickets, including Coldplay concert tickets, Conan O'Brien tickets, NY theater tickets and Broadway show tickets.

---
---
View blog authority

Mussina Pitches a Gem in 101-pitch Complete Game
Wednesday, May 31, 2006
The Yanks entered today's game down 3 starters (Damon and Sheffield missed their second straight games and Jeter sat this one out due to his sore wrist) and with a bullpen exhausted by last night's 11-inning win. They needed a solid outing from Moose and he delivered, pitching a complete game and nearly shutting out the formerly on-fire Tigers.

After waiting out a 90+ minute rain delay and watching his team take an early 1-run lead in the 1st, Moose finally took the mound—and promptly walked the first batter he faced. That turned out to be the last walk he would issue all night, though, and after a few batters it became clear that the Tigers were not going to have nary a chance against the dominating Moose. The Yanks continued to score, giving Moose a nice 6-run cushion to take the pressure off, and Farnsworth, Proctor and Mariano didn't need to even pick up a ball to warm up the entire game. It was looking like Moose just might pull off a shut-out right up through the bottom of the ninth inning, but A-Rod's throwing error on Magglio Ordonez's hit allowed the Tigers' only run of the game to score, effectively ending the shut-out bid. Moose bounced right back and struck out Guillen for the final out of the game, happy to scoop up the complete game, shut-out or not. When all was said and done, it took Moose just 101 pitches to knock down 32 Tigers batters, bumping his ERA down to 2.42—2nd only to Jose Contreras in the American League.
posted by Yankees Chick @ Wednesday, May 31, 2006


Gimme an "M"! (M!) Gimme an "Elky"! (Elky!) What's that spell? Melky! Melky!
I must admit that I was a bit skeptical at the prospect of using Melky Cabrera as our everyday replacement for the wounded Matsui and Sheffield. Those are mighty big cleats to fill, and minor league Yankees have made a habit out of folding under the pressure of the pinstripes when they're brought up to the Bronx. Indeed, just last year Melky was called up for 6 games, and despite being one of the most dominating minor league hitters he was severely outmatched when placed in a major league outfield or opposite a major league pitcher. In 19 at-bats Melky collected 4 hits (all singles) and no walks, before the Yanks shipped him back to Columbus in favor of more Bubba time.
This year, though, Melky is a year older and a year wiser, and he's doing everything he can to make an impression on Torre. He's played in 18 games this season, and he's hitting a very cool .328, including 3 doubles and 1 triple. Even more impressing is his OBP, which is currently .406; he's taken 8 base-on-balls in 61 at-bats. Plate discipline is one of the last skills one expects to see from a 21-year-old kid with minimal major league experience, but it looks like our little Melky's got the goods. Seeing kids succeed in the majors after rising up through the Yankees' farm system is an all too rare experience, and that alone endears players like Melky and Cano to the fans' hearts; Melky has the entire fanbase (and his team) rooting for him and reveling in his excellent performance. The Yanks may not have Lastings Milledge or Delmon Young waiting in the wings, but rookies like Cano and Melky are certainly helping to put a better face to the Yankees farm system.
posted by Yankees Chick @ Wednesday, May 31, 2006


Posada Returns to the Lineup; Jeter Avoids the DL
Monday, May 29, 2006
Jorge Posada returned to his post behind the plate today after missing the past four games due to a torn left hamstring tendon. The injury wasn't serious enough to require a stint to the DL, but Torre opted to let Posada rest on the bench last weekend in favor of precaution and backup boy Kelly Stinnett took over Jorge's catching duties. Stinnett's .220 batting average and apparent inability to throw runners out at second left us eager for Posada's return, and he did not disappoint us on his first day back. Jorge went 2 for 4 with an RBI against the Tigers, bringing his average up even higher to .310; he has also collected 28 RBIs and 7 homers.
Even with Posada back in the lineup, the Yanks are still without Matsui, Bubba, Pavano, Sturtze, and Dotel. Every diving catch or hard slide brings with it the danger of another injury, and the Yanks came very close to having to add Jeter to that growing list of wounded soldiers. Jeter jammed his right hand while sliding into 2nd base in the 3rd inning today and left the game to ice it down in the 5th. Luckily, Jeter's hand was only "mildly sprained" according to Torre, and he shouldn't miss any further playing time.
Labels: injuries, jorgie porgie pudding and pie
posted by Yankees Chick @ Monday, May 29, 2006


New Baseball Endorsement Deals!
Tuesday, May 23, 2006
Nike, McDonalds, and Gatorade seem to share a monopoly (tri-opoly?) on athlete endorsements, and baseball players like A-Rod (wear the 'swoosh'!) and Jeter (drink this salty crap they call Gatorade!) are working hard filming commercials and posing for sweet print ads. These endorsement deals work out well for everyone involved: the players receive huge paychecks, and the companies line their pockets with crumpled bills from the hands of impressionable youths. This system works so well, in fact, that it is amazing to the Yankees Chick that more companies haven't sought out baseball players to endorse their products! Being the generous person I am, I have created some potential ads for several fine products that feature baseball players. Execs, take notice:
Melky's Milk of Magnesia
"The stress of being a Yankee was really taking its toll on my stomach. Now I take a nice chug before every inning, and I've never felt better!"





Lastings Milledge for Stamtrex




"Stamtrex has let me become a power hitter - in the bedroom! Now I can last for miles and miles..."
Quinton McCracken for Kelloggs

"Start your day with a 'crack'! It's McCrackalicious!"
David Wells for Chaser Plus

"Without my trusty Chaser Plus, my career ERA would be 18.71."

Sammy Sosa for Dom Perignon
"I hit da ball. I hit da ball good. Dom is good. Keep da cork. Cork is good."
Labels: haha...ha.
posted by Yankees Chick @ Tuesday, May 23, 2006


Yankees Pick up Long and Durazo
Monday, May 22, 2006

In the wake of the unfortunate series loss to the Mets (which was nearly a sweep if not for Wagner's lapse in control on Saturday), the Yankees have decided to reclaim some control over their depleted lineup. The Yankees' disabled list now boasts the names of eight players that are supposed to populate the roster—Chacon, Matsui, Sheffield, Crosby, Dotel, Pavano, and Sturtze—and their record is suffering the consequences. As was rumored last week, the Yanks signed 30-year-old Terrance Long to help Cabrera, Bernie, and Damon in the outfield, and while he hasn't been a dominating presence at the plate (his OPS topped out at .788 back in 2000), he has proven himself capable of playing outfield on an everyday basis. The Yanks have also picked up Erubiel Durazo, a first baseman/DH who has played for Arizona and Oakland and their minor league clubs. Durazo has shown glimmers of excellence in terms of average and power: he hit 22 homers in 142 games with Oakland in 2004, and his MLB batting average is .281 (.288 in AAA this year). He'll start out in AAA Columbus but will likely be brought up as Torre continues to hammer out the best lineup he can with his starters laid up.

Labels: farm hands, roster moves, signings
posted by Yankees Chick @ Monday, May 22, 2006


MLB Team Profiles: Chicago White Sox
Sunday, May 21, 2006
Chicago White Sox


2005 Record: .611 (99-63), World Series Champs
2004 Record: .512 (83-79)
Who's Out: Geoff Blum (3B), Carl Everett (DH), Frank Thomas (DH), Chris Widger (C), Aaron Rowand (OF), Orlando Hernandez (P)
Who's In: Javier Vazquez (P), Jim Thome (DH), Rob Mackwiak (OF), Travis Hinton (1B)
Notes: Cynics may attribute Chicago's amazing rise to the World Series to a streak of incredible luck, but one need look no further than their pitching to see the truth behind their success. In hopes of repeating last year's accomplishments, the Sox did very little in the way of changes this winter, keeping the basic core of the team the same. Their pitching lineup still boasts Mark Buehrle, Freddy Garcia, John Garland and Jose Contreras, and they've added Javier Vasquez in place of El Duque. Offensively, they swapped Aaron Rowand for the oft-injured but very powerful Jim Thome, which, so long as Thome can keep his joints and bones in order (as DH rather than position player he should be ok), should add some home-run power to the speedy Sox lineup. They may not be World Champs again in 2006, but Ozzie and his gang will come out on top of their division at the very least.
Next Up: St Louis Cardinals
Labels: 2006 team profiles
posted by Yankees Chick @ Sunday, May 21, 2006


MLB Team Profiles: New York Yankees
Saturday, May 20, 2006
New York Yankees
2005 Record: .586 (95-67), AL East Champs
2004 Record: .605 (101-61), AL East Champs
Who's Out: John Flaherty (C), Ruben Sierra (OF/DH), Mark Bellhorn (INF), Kevin Brown (P), Alan Embree (P), Tom Gordon (P), Al Leiter (P), Matt Lawton (OF), Tino Martinez (1B), Felix Rodriguez (P)
Who's In: Johnny Damon (CF), Mike Myers (P), Kyle Farnsworth (P), Octavio Dotel (P), Miguel Cairo (INF), Kelly Stinnett (C)

Notes: With Bernie Williams heading towards the end of his career, the main concern for the Yanks was to sign an all-star outfielder; the answer was Johnny Damon. They signed Bernie to a 1-year deal as a 4th outfielder and DH, which at $1.5 million could prove to be a steal of a deal for the Yanks. Tom Gordon moved on to the Phillies for a closing gig, so Kyle Farnsworth of the Braves and Octavio Dotel (of the Tommy John Surgery) were signed for bullpen duty. On the coaching side, skipper Joe Torre signed a deal to stay with the Yanks for at least the 2006 season and possibly the 2007 season, Ron "Gator" Guidry was brought in as the new pitching coach, and the very competent Lee Mazilli (ex- manager of the Orioles) was drafted to be Torre's bench coach. Barring an unfortunate meteorite crashing into the Yankees' infield, it looks like the Yankees will be near the top of the AL East yet again in 2006.
Next Up: Chicago White Sox
Labels: 2006 team profiles
posted by Yankees Chick @ Saturday, May 20, 2006


MLB Team Profiles: Boston Red Sox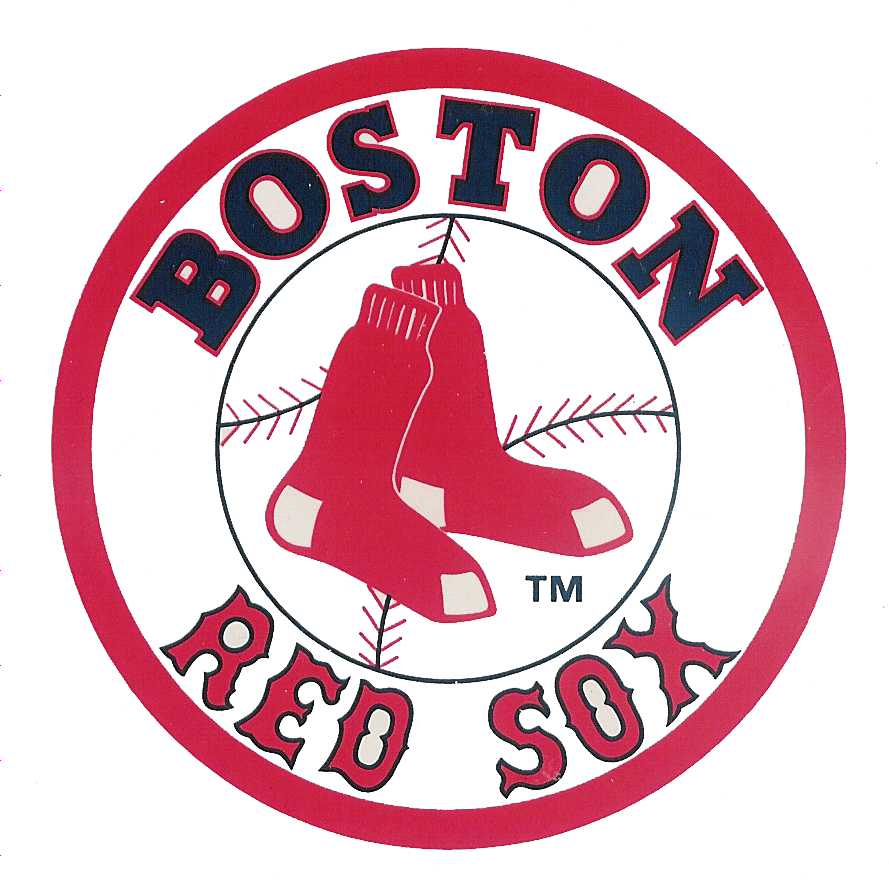 Boston Red Sox


2005 Record: .586 (95-67), 2nd place in AL East, AL Wildcard
2004 Record: .605 (98-64), 2nd place in AL East, AL Wildcard
Who's Out: Johnny Damon (CF), Chad Bradford (P), Chard Harville (P), Kevin Millar (1B), Wade Miller (P), Bill Mueller (3B), Mike Myers (P), Bronson Arroyo (P), Edgar Renteria (SS)
Who's In: Mike Lowell (3B), Josh Beckett (P), Coco Crisp (OF), Mark Loretta (2B), Alex Gonzalez (SS), Rudy Seanez (P), JT Snow (1B), Julian Tavarez (P), Andy Marte (3B), David Riske (P)
Notes: The biggest blow to the Bosox this off-season was Damon's move to NY, which will cost the Sox both speed and leadership. They replaced him with Coco Crisp, though, who had one of the best years of his career in 2005 and will likely prove to be very productive for the Sox. Boston's pitching looks to be their forte this year, with Beckett in the starting rotation and Schilling, who is expected to rebound from last year's downswing. They also added Tavarez and Riske to the bullpen for some stability, and the home-grown Jonathan Papelbon—who was 3-1 with a 2.65 ERA—is talented enough to be the star of the Boston pen.
Next Up: New York Yankees
Labels: 2006 team profiles
posted by Yankees Chick @ Saturday, May 20, 2006


MLB Team Profiles: Los Angeles Angels of Anaheim
Friday, May 19, 2006



Los Angeles Angels of Anaheim





2005 Record:

.586 (95-67), AL West Division Champs



2004 Record:

.568 (92-70), AL West Division Champs



Who's Out:

Bengie Molina (C), Steve Finley (OF), Jeff DaVanon (OF), Josh Paul (C), Jason Christiansen (P), Paul Byrd (P), Jarrod Washburn (P), Alexi Casilla (2B)

Who's In: Jeff Weaver (P), Hector Carrasco (P), J.C. Romero (P), Edgardo Alfonzo (INF), Jake Woods (P)



Notes:

The Angels did little in the way of offensive alterations this year, but they did make some moves to improve their pitching. By adding Hector Carrasco and J.C. Romero they effectively bolstered an already strong bullpen (anchored, of course, by K-Rod). The team is essentially they same as it was at the start of the 2005 season, meaning that they will likely take the AL West again. If they are able to add a strong, consistent starting pitcher their chances would improve even more, but it doesn't appear that the conservative Angels will be making and flashy moves during the season.


Next Up: Boston Red Sox



Labels: 2006 team profiles
posted by Yankees Chick @ Friday, May 19, 2006


MLB Team Profiles: Cleveland Indians
Cleveland
Indians
2005 Record: .574 (93-69), 2nd in AL Central
2004 Record: .494 (80-82)
Who's Out: Scott Elarton (P), Bob Howry (P), Kevin Millwood (P), Coco Crisp (OF), Scott Elarton (P), Arthur Rhodes (P), David Riske (P), Josh Bard (C), Jose Hernandez (P), Juan Gonzalez (OF), Sean Douglass (P)
Who's In: Paul Byrd (P), Jason Johnson (P), Lou Merloni (3B), Guillermo Mota (P), Jason Michaels (OF), Eduardo Perez (1B), Andy Marte (3B), Kelly Shoppach (C), Steve Karsay (P), Danny Graves (P), Einar Diaz (C), Todd Hollandsworth (OF)
Notes: The Tribe was in the wild-card race right up through the last weekend of the 2005 season, and although they fell short they proved that they are a resilient ball club with World Series dreams. They had to give up payroll-suckers Kevin Millwood and Bobby Howry and weren't able to add Trevor Hoffman or Nomar Garciaparra this winter, but the Indians still have a few tricks up their sleeve that could propel them to the post-season. They have Sabathia, Lee, and Westbrook—25, 27, and 28 years old respectively—in their starting rotation, and Grady Sizemore and Jhonny Peralta are both under 24. Cleveland may not have the biggest stars, but they have young pitchers and rising talent in Sizemore and Franklin Gutierrez. Expect the Tribe to be in playoff contention right up through October again this year—though I don't envision them making it to the playoffs just yet.
Next Up: LA Angels (of Anaheim)
Labels: 2006 team profiles
posted by Yankees Chick @ Friday, May 19, 2006


Yankees Rumors Round-Up
May has proved to be a wild month for the Bombers. People are injured, pitchers are slumping, Jeter's on a hot streak…all this and the month is barely halfway through! They're heading out to Flushing today for a 3-game Subway Series with the new and improved Mets, which is exciting enough on its own, but there's so many news stories revolving around the Yanks this week that we simply must touch on them all! Here's a quick one-stop-shopping rundown of the latest Yankees rumors:
Matsui's Injury: Last Friday's surgery was a success, and he is expected to make a full recovery. Doctors have confirmed that it will take a minimum of 3 months to rehab from such an injury, which would place him back in the lineup in late August—if the physical therapy goes perfectly. We'll see.
Sturtze is Hurtze: I can't get enough of that rhyme! After a very poor start, during which he surrendered nine earned runs in 10 2/3 innings and racked up a sweet 7.59 ERA, it appears that Sturtze may have had a legitimate excuse for being so embarrassingly bad. Team physician Dr. Stuart Hershon diagnosed Sturtze with a torn rotator cuff this week, and will have to go under the knife to repair the damage. Sturtze's season, and thus some of my pain, will end with the surgery.
Pitiful Pavano: He's been trying to prime himself for a pinstriped comeback all season, but it doesn't look like that will be happening on schedule as planned. It appears that his Spring Training-induced buttock injury has healed, but now his "right tri-cep area" is causing him trouble. He lasted just 1 inning during a rehab start for AA Trenton this week before complaining of tightness and leaving the game. He was on track to return to the Yankees in the beginning of June, but this setback will push that back at least a couple weeks.
Rx is Rest for Chacon: Torre is considering pushing back Chacon's scheduled start against Tom Glavine and the Mets on Sunday, due to the Mark Loretta ball that smacked him in the leg last Thursday (bear in mind that it was also a Mark Loretta hit that crippled Matsui! Conspiracy?). I'm not sure if Chacon's frightening performance against the Rangers on Tuesday (8 ER in 1 and a third innings) can be attributed to the pain in his leg, but allowing him an extra day or two before going out to start can't hurt. If Torre does sit Chacon out on Sunday, Small would take the mound for his first start of the season.
Surprise, surprise: Despite keeping up his "I'm going to retire" charade for several months, Clemens has now told his agent that he thinks he wants to play this season. His agent, Randy Hendricks, reported that the Rocket has begun training and should be able to decide if his body can handle another season after 3 weeks. Hendricks named June 5th as the unofficial date that Clemens will decide where to pitch, and said that he could be ready to start a game on July 1st—whether that will be with Houston, Texas, Boston, or the Yankees remains a mystery.
Outfield Options: The Yanks are reportedly looking to sign Terrance Long to a minor league deal and putting him on the 40-man roster to give themselves more outfield alternatives. The 30-year-old Long played with the Royals last season (and the Padres and A's before that) and has a .270 lifetime batting average. There has been no word from Torre or Cashman to indicate that they are seeking to make a big trade for an outfielder like Torii Hunter or Shannon Stewart, but that doesn't stop New York tabloids from making guesses. Soriano is one of the top names on the rumor list, since he has a history with the team and is reportedly unhappy in Washington (can you blame him?), and it's possible that Phillie might be willing to deal Abreu. The one thing these rumor-millers fail to speculate on is what the Yankees would give up for one of these guys. Everyone but Wright and Pavano is likely untouchable, and those two have such large contracts (with little current value) that it isn't likely the Yankees would be able to score someone like Torii Hunter.
That's it for today, folks…Get your pinstripes ready, it's nearly gametime!
Labels: injuries, pavano must die, rumors
posted by Yankees Chick @ Friday, May 19, 2006


MLB Team Profiles: Atlanta Braves
Thursday, May 18, 2006
Atlanta
Braves
2005 Record: .556 (90-72), 1st place in NL Central
2004 Record: .593 (96-66), 1st place in NL Central
Who's Out: Kyle Farnsworth (P), Julio Franco (1B), Rafael Furcal (SS), Leo Mazzone (Pitching Coach)
Who's In: Todd Pratt (C), Edgar Renteria (SS), Lance Cormier (P)
Notes: The Braves are accustomed to cruising into the post-season without much struggle, but that will likely not be the case this year. Their pitching is barely a shade of what it was last year: Mike Hampton will be out recovering from Tommy John surgery, probably for the entire season, and Tim Hudson has been injured several times in the past couple seasons and cannot be counted on as a "sure thing". The loss of Kyle Farnsworth left a gaping hole in the bullpen, so the Braves are going to need to make some serious pitching moves to continue to compete with the red-hot NL Eastern Division. The Mets have made enough improvements to give the Braves a serious run for their money, and if the Braves want to make it to the post-season they will probably have to aim for the wild card this year.
Next Up: Cleveland Indians
Labels: 2006 team profiles
posted by Yankees Chick @ Thursday, May 18, 2006


MLB Team Profiles: Houston Astros
Wednesday, May 17, 2006
Houston
Astros
2005 Record: .549 (89-73), 2nd place in NL Central, National League Champions
2004 Record: .568 (92-70)
Who's Out: Jose Vizcaino (P), Charles Gipson (OF), Mike Burns (P)
Who's In: Preston Wilson (LF), Raul Chavez (C), Trever Miller (P), Danny Klassen (INF), David Borkowski (P), Steve Sparks (P), Eric Munson (INF), Kevin Orie (INF)
Notes: The Astros made precious few changes to their club since getting swept by the white-hot White Sox in the 2005 World Series, leaving essentially the same team to take another stab at a World Series title. Like last year, there is likely to be a lot of pressure on their pitching to shut down their opponents' offense; Astros offense did not offer much in run support in 2005 and it is not likely that they will give much more this year. Jeff Bagwell's shoulder injury has knocked him out of the lineup—possibly for the whole season; he could even be done for good—, and Berkman had surgery to repair his knee over the winter, leaving his offensive potential for the season in question. Overall, fans can probably expect the Astros to finish behind the Cardinals again in the NLC, but a Clemens return could propel them to another wild card post-season spot.
Next Up: Atlanta Braves
Labels: 2006 team profiles
posted by Yankees Chick @ Wednesday, May 17, 2006


Randy Johnson Is Aging, and It Aint Too Graceful
Monday, May 15, 2006
This season has been filled with examples of aging pitchers finding their stride and showing up their younger competition. Schilling, Maddux, Mussina, and Glavine all have ERAs lower than the likes of young Zito, Santana or Smoltz. Batters are hitting just .220 off Mussina, .196 off Glavine, and .240 off Schilling. Even Kenny Rogers is 6-2 with a 3.23 ERA this season! These are guys that seemed past their prime last year, yet this year they are leading their respective teams with their off-speed pitches and carefully cultivated patience.


Then, of course, there's Randy Johnson. 2006 has not proved kind to Ol' Unit. Though he started the season with a win, we haven't seen much more than a glimmer of the greatness that used to surround Randy Johnson. His last 4 starts (against the Blue Jays, Devil Rays, Red Sox, and A's) have been miserable—he has a 7.17 ERA in those 4 games—and his season ERA is now up to 5.13. He hasn't had a worse April-May since his last year with the Mariners back in 1998, when he ended up going 9-10 in 23 games with a 4.66 ERA before being traded to Houston.
The good news is that everyone has slumps, even Randy Johnson, and he was able to turn around his 1998 season after having a similarly slow start (he finished the year with a 3.28 ERA and won 10 games in Houston). He has proved his talent year after year and has earned the respect of most every batter he has faced in his long career.
The bad news, of course, is that no pitcher can dominate forever. Randy will be turning 43 in September, an age at which many fastball hurlers' careers are long over. His fastball has slowed and his off-speed pitches have been erratic; even sadder is the fact that he's no longer able to intimidate opposing batters just by being "The Unit". Does he have it in him to adjust to his advancing age and the accompanying physical limitations a la Maddux and Glavine? Or is it time to hang up the size XXXXL jersey and take his place in Cooperstown? It's only May, and the Unit has defied the odds before. Our fingers are crossed for one final comeback.
posted by Yankees Chick @ Monday, May 15, 2006


MLB Team Profiles: Philadelphia Phillies
Philadelphia Phillies
2005 Record: .543 (88-74), 2nd place in NL East
2004 Record: .531 (86-76)
Who's Out: Kenny Lofton (OF), Todd Pratt (C), Billy Wagner (P), Robinson Tejeda (P), Ugueth Urbinad (P), Tim Worrell (P), Pedro Liriano (P), Ramon Martinez (INF), Endy Chavez (OF), Michael Tucker (OF), Jim Thome
Who's In: Tom Gordon (P), Ryan Franklin (P), Abraham Nunez (OF), Alex Gonzalez (3B), Arthur Rhodes (P), Julio Santana (P), Sal Fasano (C), David Dellucci (OF), Aaron Rowand (OF)
Notes: The Phillies have been making post-season runs for the past several years, winning 86 games in '01, '02, '03, and '04. Last year, they won 88 games and were in the NL Wild Card race right up to the bitter end, but ended up missing the playoffs for the 12th consecutive year. A 12th playoff-less year seemed to push the Phillies over the edge, as they kicked GM Ed Wade to the curb in favor of post-season veteran GM Pat Gillick, who won back-to-back World Series titles with the Blue Jays in the early nineties. Gillick is a respected front office manager who has a reputation for putting together key trades at key moments.
Billy Wagner's move to New York could have been devastating to the team, but the Phillies moved quickly and locked up Tom Gordon and signed Arthur Rhodes for relief duty. Gillick wisely traded injury-prone Jim Thome for Aaron Rowand and 2 White Sox pitching prospects (a steal of a deal for the Phillies—were the Sox confused as to who Thome was?) and will use young Ryan Howard at first base. The Phillies didn't make any truly blockbuster trades, and they could have benefited from a starting pitcher to support Jon Lieber, Brett Myers, and Cory Lidle, but with the slim free-agent market they were unable to capitalize. Regardless, their roster still includes Abreu, Utley, Burrell, and Rollins behind the plate and near-superstar Jon Lieber at the mound, so it is certainly within the realm of possibility that 2006 could be the Phils year.
Next Up: Houston Astros
Labels: 2006 team profiles
posted by Yankees Chick @ Monday, May 15, 2006


Matsui's Fractured Wrist Knocks Him Out of Lineup: Who Will Replace Him in the Outfield?
Friday, May 12, 2006
"The biggest thing is everyone feels sad. That's a big streak for Hideki, and he's a big part of this lineup. He's such a good friend, and you feel terrible. He was in a lot of pain, and for him to be in a lot of pain, you knew it was something bad." - - Jason Giambi
As Matsui preps for surgery on his wrist today in New York, I'm sure he's running Loretta's fateful hit through his mind over and over. His sliding attempt to grab the ball snapped not only his wrist but his near-record games-played streak and the Yanks morale, as they went on to lose to the Red Sox (again) 5-3 last night. For a player as dedicated to the game and his team as Matsui, being sidelined is a crushing (no pun intended) blow, but the effect his injury will have on the Yankees' season could be even more devastating.
With Matsui out indefinitely—no one can be certain just how long until after the surgery, though it's been speculated that it could be as short as 3 months or as long as the rest of the season—and Sheffield on the DL for at least another couple weeks, the Yankees are suddenly down 2 starters. Bernie, Bubba Crosby, and Melky Cabrera are fully capable of sharing outfield duties between left and right field, but the 2 big bats missing in the lineup will surely put a damper on the Yanks' offensive prowess. Outfielder Kevin Reese has already been called up from AAA to take Matsui's place on the roster, but it is likely a temporary solution until Cashman and his gang come up with a more permanent answer to their batting and defensive woes. A trade for a player like Bobby Abreu, Torri Hunter, Shannon Stewart or even Alfonso Soriano has been discussed, but it is unclear who the Yanks would give up to get any one of them.
Once the surgery on Matsui's wrist is complete the Yanks will have a better idea of how long he'll be out. A fractured wrist is no small injury, though, and regardless of how long he is on the DL, it could take quite a while to get him back up to his usual caliber. If the Yankees decide to forgo the trade route in hopes that Cabrera, Crosby and Reese can get them through this rough patch, those 3 are going to be feeling some serious pressure to get the job done in the field and at the plate, but it will also be a terrific opportunity for any of them to prove that they have what it takes to be a starter.
Labels: injuries, roster moves
posted by Yankees Chick @ Friday, May 12, 2006


Sheffield Could be Headed for Additional DL Time; Melky Cabrera Getting Experience in his Absence
Thursday, May 11, 2006
Sheff has been on the disabled list for the past week after his April 29th collision with Toronto first baseman Shea Hillenbrand proved damaging to his left wrist. He played one full game and pinch-hit once since the accident, but that only irritated the wrist more. Sheff told Torre that playing hurt was counterintuitive at this point in his career, and was promptly placed on the 15-day DL. He is eligible to rejoin the team on May 21st, but may with the way he's feeling now he could be out even longer than that.

In his absence, the Yankees have called up 21-year-old Melky Cabrera from the minors to fill in the outfield. Melky's brief experience in the majors last year was shaky, but there is no question that he has the talent to make it with the Yankees. He is
a rare left-throwing switch hitter, and was 47 for 122 (.385 average) with Columbus before being called up this year; his career AAA average is .323 (223 at-bats). So far this season Melky has only had a few chances to prove himself with the Yanks, but he has had 2 key hits and an RBI against the Red Sox, and although he made an error on a long fly to right field during game 1 of the series against the Sox, he has been solid defensively since then. Coming up in the Yankees' system can't be easy for anyone, but Melky seems to holding his own with the Bombers thus far. After Sheffield's wrist heals Melky will be sent back to Columbus, but if he continues to impress in the meantime he'll leave knowing he'll be Torre's number 1 go-to kid for future outfield needs.
Labels: injuries
posted by Yankees Chick @ Thursday, May 11, 2006


MLB Team Profiles: Oakland A's
Oakland
A's
2005 Record: .543 (88-74), 2nd place in AL West
2004 Record: .562 (91-71)
Who's Out: Octavio Dotel (P), Scott Hatteberg (1B), Ricardo Rincon (P), Juan Cruz (P), Freddie Bynum (INF), John Rheinecker (P), Ramon Alvardo (OF), Alberto Castillo (C), Erubiel Durazo (DH), Scott Hatteberg (1B)
Who's In: Esteban Loaiza (P), Frank Thomas (DH), Milton Bradley (OF), Brad Halsey (P), Juan Dominguez (P), Kazuhito Tadano (P), Chad Gaudin (P), Antonio Perez (3B), Matt Roney (P)
Notes: The A's came thisclose to making it to the post-season last year, surrendering the AL West spot to the Angels by just a few games despite having the best defense in the MLB and ranking 4th in the AL in ERA. As soon as the season ended, though, they went about their business acquiring more young players in hopes of an October finish in 2006. They added injury-prone potential superstar Milton Bradley to their outfield and solid starting pitcher Esteban Loaiza to their rotation, and got a steal of a deal on veteran power-hitter Frank Thomas ($500,000 for a year's service from one of the most prolific hitters in recent history?! Yes, please!). They also boast one of the youngest lineups in the MLB: each player in their starting infield is younger than 29. Having such a young team does pose a potential instability threat as they get used to their positions and pro pitching, but by all accounts the AL West division is theirs to lose this year.
Next Up: Philadelphia Phillies
Labels: 2006 team profiles
posted by Yankees Chick @ Thursday, May 11, 2006


MLB Team Profiles: New York Mets
Wednesday, May 10, 2006
New York
Mets
2005 Record: .512 (83-79), 4th place in NL East
2004 Record: .438 (71-91)
Who's Out: Marlon Anderson (2B), Miguel Cairo (2B), Roberto Hernandez (P), Braden Looper (P), Doug Mientkiewitcz (1B), Mike Piazza (C), Kris Benson (P), Mike Cameron (OF), Mike Jacobs (1B), Jae Seo (P)
Who's In: Chad Bradford (P), Julio Franco (1B), Jose Lima (P), Jose Valentin (P), Billy Wagner (P), Carlos Delgado (1B), Duaner Sanchez (P), Xavier Nady (OF), Pedro Feliciano (P), Darren Oliver (P), Paul Lo Duca (C)
Notes: The Mets are on a mission. General Manager Omar Minaya has been stocking up the roster with a beautiful balance of home-grown talent (David Wright, Jose Reyes) and big-name superstars (Carlos Delgado, Carlos Beltran), and he also has a knack for finding talented players that manage to fly under the radar (Xavier Nady, Duaner Sanchez) and using them to fill in gaps in the lineup. This year's additions of Nady, Lo Duca, Wager, Delgado and Sanchez have given the Mets the edge they needed to climb on top of perennial NL East-dominators Atlanta, and they definitely have what it takes to head to the post-season. Subway series, anyone?
Next Up: Oakland A's
Labels: 2006 team profiles
posted by Yankees Chick @ Wednesday, May 10, 2006


Tanyon Sturtze Makes us Hurtze, but Scott Proctor is a Strike-Out Doctor*
Tuesday, May 09, 2006
For reasons unbeknownst to Yankees fans and sports analysts alike, Torre has spent the past three seasons giving Tanyon Sturtze chance after chance to pitch the Yankees out of tight spots, only to see the same results repeated

ad nauseam. We've watched Sturtze squander leads, load up the bases, walk in runs and give up homers, and despite all of this Torre seems to have some sort of unfaltering confidence in the lad—similar to a father refusing to let his vertically-challenged son's NBA dreams die—and
continues to give him the ball game after game.
After last Sunday's game against the Rangers, though, it looks like even Torre is ready to admit that it might be time to put little Tanyon on the bench for a bit. After coming into the game with a lead in the 7th inning, Sturtze walked Brad Wilkerson and then made an throwing error on a Mark DeRosa ground ball. He then loaded the bases by walking Gerald Laird—all this before the Yanks could make an out.
"I wanted to wring his neck," Torre said. "You have to keep in mind the score, and he looked like he was trying to get rid of the ball to get a double play. We just need one out there. He dug himself a hole."
The good news, of course, is that Scott Proctor came into the game and managed to get the 3 outs while allowing only 1 of his inherited baserunners to score. Such has been the case with Dr. Proctor all year. He has been locking down innings (and cleaning up Sturtze's messes) all season, averaging less than a run per nine innings in the last 30 days. He's only given up 12 hits and 1 homer in his 20+ innings thus far, and his WHIP is a very respectable 1.08. Torre is reportedly very pleased with Proctor's performance and has made note of the changes he has made since last year, namely his newfound ability to get players out after getting ahead in the count. If you'll recall, in previous seasons he seemed to have no problem getting a count to 0-2 with his fastball;
rd one. This year, Proctor has incorporated a sweet curveball to keep batters on their toes and off the bases. the trouble would be that after seeing 2 fastballs the opposing batter figured out how to hit the 3 It seems to be working: lefty batters are hitting just .200 against him, and righties just .160.
"He's been a very pleasant surprise," Torre said. "If you expect to win pennants and championships, you want the pleasant surprises to outnumber the other ones. In a very important role, he's been a great surprise for us."
Torre will undoubtedly continue to give Sturtze more chances to redeem himself. Such is the way with the old softie, never wanting his players to fail, always believing that one more chance will be all it takes to turn a kid around. For the immediate future, though, Proctor will likely be Torre's go-to man in the 6th or 7th innings, protecting us fans from the Hurtze—until his next chance.
*Yankees Chick apologizes for the painful rhymes.
Labels: injuries
posted by Yankees Chick @ Tuesday, May 09, 2006


The Yankees' Inner Sanctum From an Insider's Point of View: Steinbrenner's Attitude, Past Trades and Jeff Weaver
Thursday, May 04, 2006
One of the greatest things about being a baseball fan is the feeling of intimacy we get to feel with our team. The 162-game season allows us to get to know the players better than any other sport, and the sport's long history keeps us emotionally tied to our favorite teams; baseball fans pride themselves on knowing as much as possible about their teams and its players. The advent of the internet has allowed us fans access to more baseball information than ever before, but the hungriest of baseball fans still yearn for more details: the insider scoop that is withheld from the public. I spoke with an insider who was a part of the Yankees' front office for several of the Yanks' prolific years, and he let me in on some interesting tidbits that only the inner core of the Yankees inner sanctum are privy to. He has to remain anonymous for obvious reasons (fear the wrath of Steinbrenner!), but he was kind enough to share some stories with us.
What was the best trade you saw made?
The Clemens-for-Wells deal in 1999 was by far the biggest trade I was a part of, but getting David Justice for Ricky Ledee, Zach Day and Jake Westbrook at the time helped the Yankees get to and win the 2000 World Series. The team was in dire need of an outfielder and they were interested in Sammy Sosa, Preston Wilson, Larry Walker and Jim Edmonds. A random call to Cleveland told us that Justice might be available, and even though he was not on our radar, the idea was interesting enough to engage some trade talks. Justice ended up playing a solid OF and hitting some clutch HR's. Ledee has bounced around as a fourth outfielder, Day is a decent 5th starter and Westbrook has developed into a pretty good starter for the Indians, but they would not have gotten the Yankees to the Series. Great pick-up.
And the worst?
Gee there were so many, like Denny Neagle and Raul Mondesi, but getting Jeff Weaver in 2002 was our worst. He was making a lot of money in Detroit and they needed to get rid of him. He was young and had great movement on his fastball. But his Southern Cal attitude did not mesh well and he never fit in. His inconsistency drove everyone nuts and by 2003 he was in the doghouse even before giving up the Series turning homerun against the Marlins. We gave up a few prospects and one of our starters – Ted Lilly — for him. Lilly had a good season and then went on to Oakland and Toronto where he has settled in as a nice number 3 or 4 starter.
What was the atmosphere like around Steinbrenner?
When he was in town, everyone walked on eggshells or avoided making eye contact. The few people he did speak to were always nervous and he liked it that way. I had a few run-ins with him - getting yelled at and threatened - but after a while you enjoy it. I would have trouble holding in my laughter at some of the lines he used. Funny guy, but not the person you want to work for. I know fans love him because he'll do anything to win, but at times he is a heartless dictator who thrives on fear. If anyone ever recorded his tirades, it would shock people. To his credit he does put a lot of money into his team and treats his players right. But if I had him alone in a dark alley………
Which player's departure (via free agency or trade) was the biggest loss?

Definitely has to be Andy Pettitte. For some reason, the team did not think he wanted to come back, and they were probably right, but they should have made a nice offer early on and he might have stayed. Yankees best Lefty since Guidry.
Are there any players that the Yanks wanted to get but weren't able to acquire? Who did they get instead?
Well, Steinbrenner always want the new "it" guy, He tried for Clemens several times before finally getting him. He wanted Juan Gonzalez a few times but was thankfully talked out of it. The Yankees usually got whomever they really wanted but some players were just unavailable like a Todd Helton from Colorado. There was a lot of talk but the Rockies wanted Soriano and several other players., which was too steep at the time. After 2000, we were planning on making one big free agent signing and the top two choices were Mussina or Manny. We wanted Manny because he was from NYC and he was the best RBI guy I ever saw. But after many discussions, we all agreed that pitching was top priority. Funny, even though Moose has pitched well, the team has yet to win the Series [with him], but Manny won in 2004.
Thank you again, Mr. Anonymous, for your tales! We hope you'll regale us with more Yankees factoids someday - - - I'm sure we'd all like to hear about Steinbrenner's reaction to game 7 of the 2001 World Series or the celebration after David Wells' perfect game in '98...
posted by Yankees Chick @ Thursday, May 04, 2006


Johnny Damon and the Yankees Heading to Fenway
Monday, May 01, 2006
Tonight's game at Fenway is the first of 19 games the Yanks will play against the Sox, and it is bound to be a doozy. Both teams cruised to the playoffs as usual last year, with the Yanks beating the Sox out for the division title by winning 10 of the 18 games they played against each other. The Yanks and Sox haven't had much trouble making it to the post-season for years now, but with teams like Cleveland and Toronto heating up they are going to need to play even harder to beat out the rest of the AL. The competition for the American League playoff spots is probably the best it's been in my lifetime, and it is very possible that 2006 could be the year that Boston is left out of the playoffs—and who better to boot them out than the Yankees?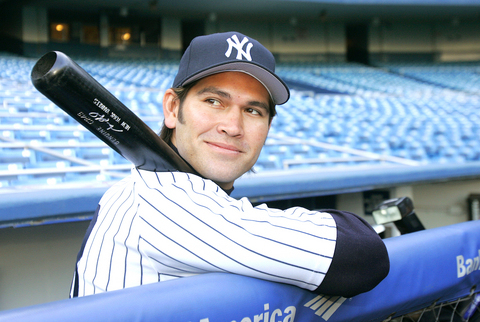 The post-season and whether or not Boston (or even New York, though I like to think there's a good chance) will be there is an interesting topic, but what's on everyone's minds as they tune into ESPN for the game tonight is Mr. Johnny Damon. All eyes will be on him as he marches into his old home stadium wearing pinstripes for the first time. Boston's boisterous fans will surely be vocal about their former hero, and it is unlikely that Damon will be able to walk anywhere—be it from the bus to the clubhouse or the dugout to the mound—without being accosted by reporters or hollered at by fans. Other Sox-to-Yanks players like Roger Clemens and Wade Boggs were booed mercilessly during their first outings in pinstripes in Boston, and it seemed to only deepen their resolve to win for the Yanks. The last time he was in Fenway Park he was the enemy. This year, with his intimate knowledge of Boston's players and Fenway's terrain, Damon could be the key to a Boston-free October.
posted by Yankees Chick @ Monday, May 01, 2006


Yankees Chick Tweets!
Fun Fact O' The Week

In 2009 Curtis Granderson published a book: All You Can Be: Dream It, Draw It, Become It! Granderson "shares the lessons that he learned growing up--the importance of family and choosing the right friends, the power of listening and staying positive, and most important, the value of being yourself."
Interleague Play: Love it or Leave it?
Previous Poll Results
Which Former Yank Free Agent Would You Most Like to See in Pinstripes in 2010?
Johnny Damon
53%
Chien-Ming Wang
26%
Xavier Nady
8%
Jose Molina
6%
Jason Giambi
6%
Jeff Weaver
2%
Catch up! Recent Posts
What'd You Miss? Archives
About Me
Name: Yankees Chick
Home: San Diego, CA, United States
About Me: Just your average 26 year old Yankees lovin' gal from the SD.
See my complete profile
Blog Faves
Subscribe
Add to RSS

Search!